All-On-4 Dental Implant Procedure in Manhattan, NY
Versatile Dental Implants Are Designed To Last A Lifetime
Fully Restore Your Smile Function and Beauty
If you're suffering from tooth loss, you're not alone. An estimated 120 million people in the U.S. alone are missing at least one tooth, while 36 million Americans don't have any natural teeth at all! Numerous studies show tooth loss can lead to varying degrees of emotional distress, ranging from not wanting to smile and a loss of confidence to avoiding venturing out in public and a diminished social life. In addition, tooth loss can lead to declining oral health and function, negatively impacting chewing and nutrition. A single missing tooth can cause loss of bone, shifting of surrounding teeth and an increase in the risk of bacteria and decay in adjacent teeth. Fortunately, dental implants are the ideal solution to prevent these issues from impacting your oral health and quality of life. If you have missing teeth, our caring and skilled periodontist Dr. Marc Christian Kay is dedicated to delivering dental implants in Manhattan, NY that are customized to your unique oral health needs. When you entrust your smile to Implant Dental Works, we'll help you make an informed decision and choose the best dental implant option to restore your smile and quality of life!
Dental Implants: How Long Will They Last
candidate for dental implants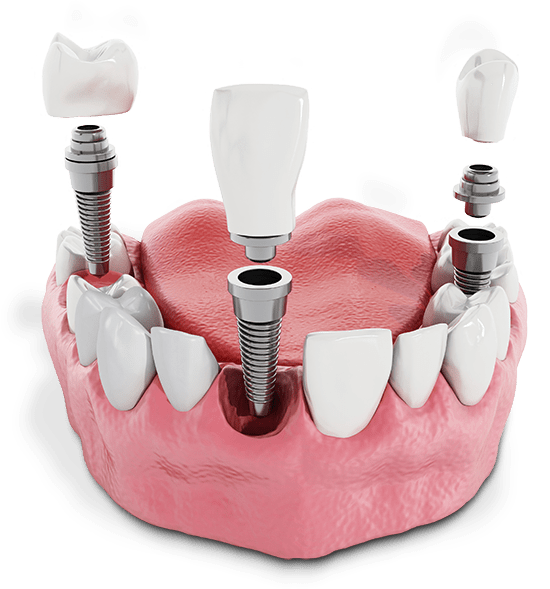 Answer the Following Questions To Learn more about our pricing and financing options.

The Only Permanent Solution for Tooth Loss
Dental implants function like natural teeth because the artificial titanium root is implanted into – and actually fuses with – your jaw bone. When you lose a tooth, adjacent teeth shift into the empty space, and bone loss continues unchecked. Dental implants prevent bone loss and shifting while reducing the risk of decay and gum disease caused by bacteria accumulating on teeth exposed by empty spaces. Unlike dentures, dental implants never slip or move, and don't require special cleaners and messy adhesives. While fixed bridgework requires adjacent healthy teeth to be filed down and crowned, dental implants require no modification of adjacent teeth. After dental implants fuse with your jawbone, they offer superior strength and stability, restoring nearly 100% of your natural biting and chewing power! Studies report long-term dental implant success rates of 95–98%. Although Dr. Kay specializes in full mouth dental implants, he also has vast expertise and a passion for restoring smiles with single dental implants in Manhattan, NY.

Before
After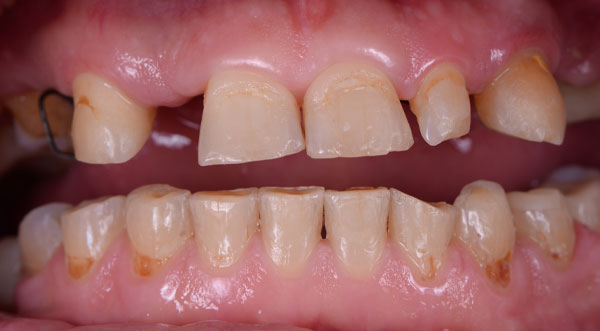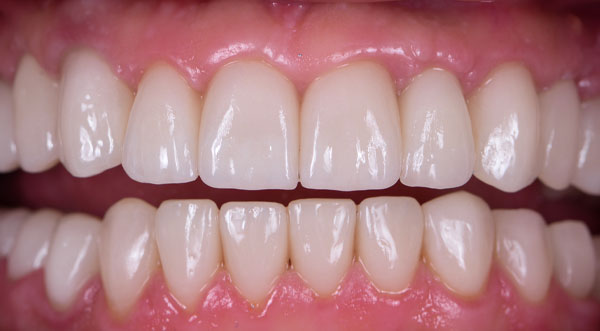 Before
After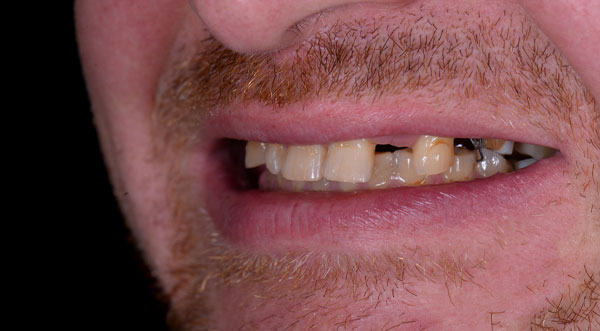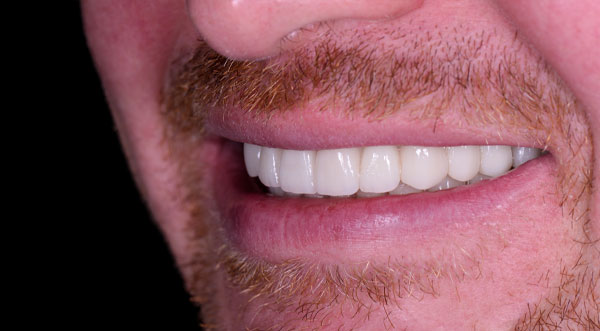 Our Custom Dental Implant Solutions
As a highly trained periodontist, Dr. Kay has the right skills, knowledge and specific certifications to successfully place all types of dental implants in Manhattan, NY, including a full spectrum of full arch solutions and zirconia bridges. All-on-4®, TeethXpress®, Teeth Tomorrow® and TeethToday® are minimally invasive implant-supported solutions that streamline the process, thereby reducing the number of visits and in some cases, eliminating the need for bone grafting. Dr. Kay also offers Hybridge® implants, an innovative and simplified treatment approach that is fast and cost-effective. The Hybridge full arch features a final prosthetic restoration crafted from cross-linked polymethyl methacrylate (PMMA) and a chrome cobalt bridge. Able to replace up to 12 teeth, this protocol is supported by five to six dental implants.
Our Personalized Dental Implant Treatment Process
During your first consultation, Dr. Kay will discuss your dental and medical history, take digital X-rays, ask you about your smile goals and perform a complete examination. If you decide to move forward, we'll take a scan of your jawbone, nerve tissue and sinus cavities using cone-beam computed tomography (CBCT). About 150–200 images, created in less than a minute, are compiled into a single 3D picture, which we use to not only reveal the health of underlying soft and hard tissue, but also to plan the optimal positioning of your dental implants with a dramatically high degree of accuracy. We combine this image with precise state-of-the-art guided surgery technologies from NDXâ, Straumann, Zimmer, BioHorizonsâ, Sweden & Martina Inc. or Neodentâ, depending on your treatment protocol.
In addition to a local anesthetic, we offer nitrous oxide, as well as oral and IV sedation, to alleviate any dental anxiety and to ensure your comfort during surgery. Once you're properly sedated and comfortable, Dr. Kay makes small incisions in your gums, then places the implants into your jaw bone. If you lack sufficient bone volume to support implants, Dr. Kay has extensive expertise in different bone grafting techniques, including sinus lifts and ridge augmentation, to restore optimal jawbone health and ensure successful implant outcomes. Our minimally invasive full arch protocols only require placing four to six implants in predetermined areas of your jaw with the strongest bone. You'll receive a temporary prosthesis on either the same day of your surgery or the following day. After placement, it takes three to six months for the biocompatible implants to fuse with your existing bone in a process called osseointegration. After a short recovery period, you'll be able to eat comfortably and enjoy a restored smile until you receive your permanent, custom-made restoration.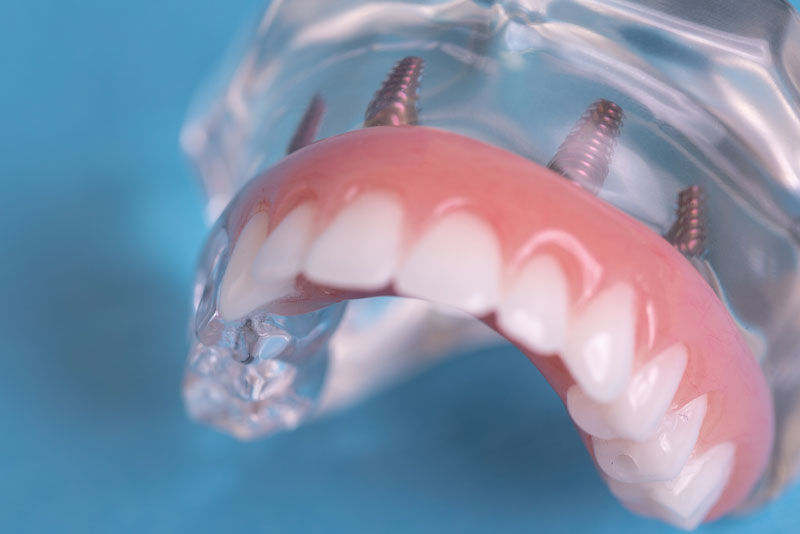 Experience the Implant Dental Works Difference
Dr. Kay has dedicated his practice to the art and science of dental implants, enabling him to refine his skills and offer many different implant protocols, including restoration of failing implants. At Implant Dental Works, we only use top-quality implants and guidance systems from leading global implant manufacturers, and we will help you choose the most optimal protocol to achieve your unique needs and smile goals. Our on-site lab enables crafting temporary prostheses on the day of your surgery, with precision quality control. A worthwhile and life-changing investment when placed by a skilled periodontist like Dr. Kay, if your implants are properly cared for, they can last many years, with the potential to last a lifetime!
Top 5 Mistakes People Make with Dental Implants

Do you have all the information you need to make the right decisions about dental implants? Don't make any of these five common mistakes. Our exclusive checklist will steer you in the right direction.
All-on-4 dental implants are a unique technique used to replace multiple missing teeth with only four implants. Typically, if you just have one missing tooth, you can have your tooth replaced with an implant. However, when you have multiple missing teeth, you do not have to use one implant for each tooth. Instead, you can have an All-on-4 dental implant procedure to restore your smile.
At Implant Dental Works in Manhattan, NY, we can help you with All-on-4 dental implants or any other dental implant services you may need. Implants are a much better option than dentures or other replacement methods because of the permanence and health benefits that implants offer.
Fill out the form below to learn if you are a candidate for dental implants and how we can help. If you are a new patient, give us a call today at (917) 809-5070. We look forward to helping you have your confidence restored with a beautiful smile.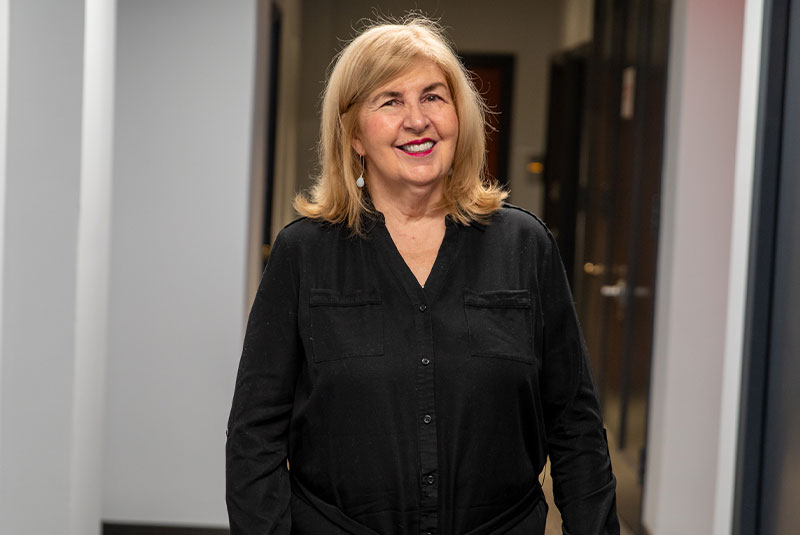 The Long-Lasting Benefits of Dental Implants
Our Patients tell the story best
Dental implants provide unsurpassed function and beauty!
Learn more about this transformative solution by scheduling a visit today.